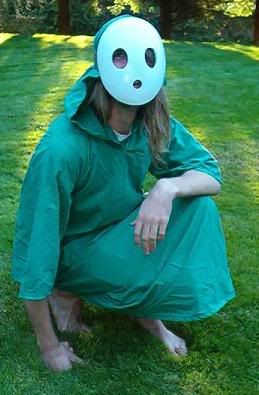 So Facing Costumes guy sucks at replying to emails but OH MY GAAAWD can he ever make shyguy masks. I just got mine, the picture is Tom modelling it with my muslin robes for Otakon. It is a perfect replica of what we were intending, he even put detailing on the "leather" strap.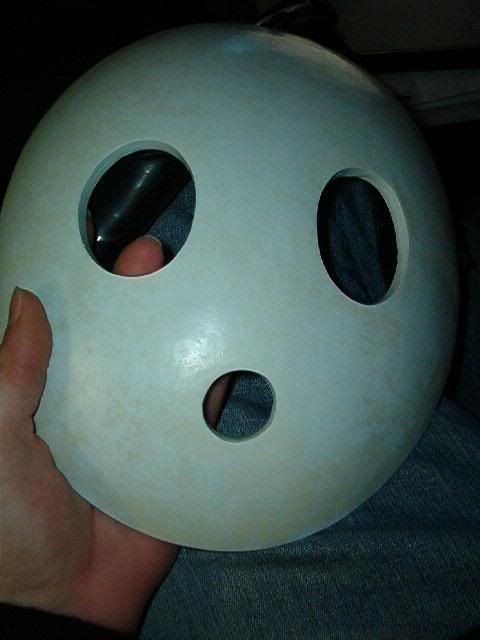 Mask closeup, it looks slightly worn but has a smooth white finish to it.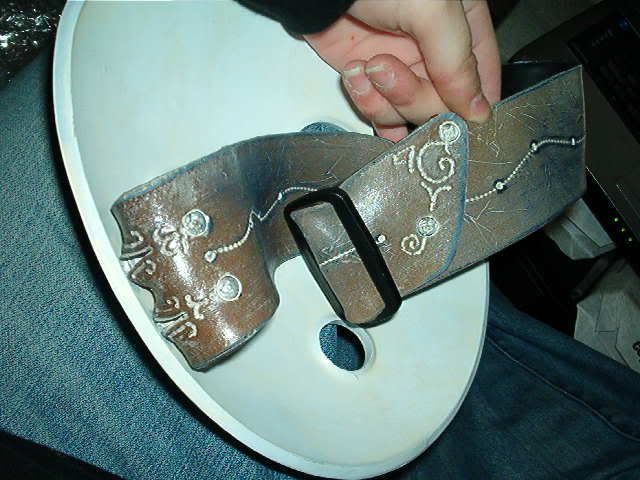 Strap and back of mask. It's got nice detailing on it, and it isn't real leather... it's stretchy and feels really comfortable. It can be adjusted to any size :D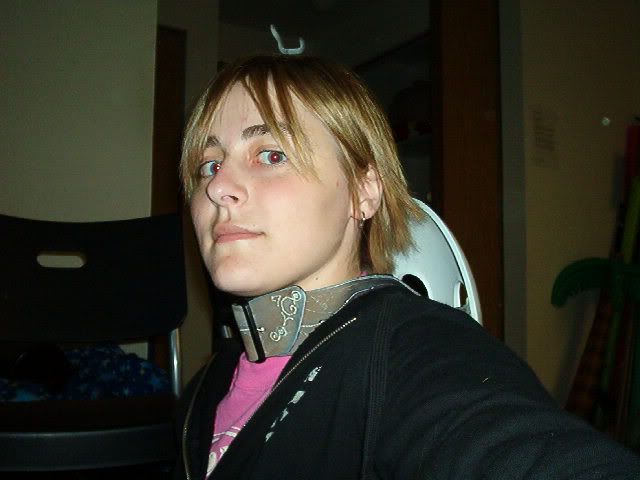 I snapped this one at arm's length to show Shea they can be worn like Kaito wears his... I'm wearing it like this as we speak, it's really comfortable.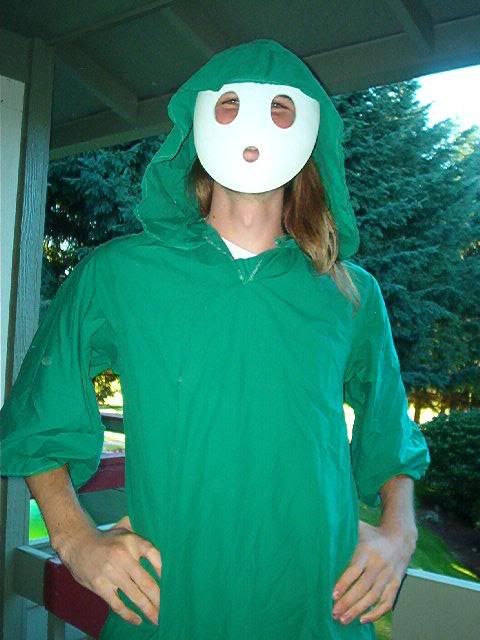 Tom posing outside the apartment. The eye holes are a bit big when worn over the face, for the cosplay I might put some black see through fabric over them or something.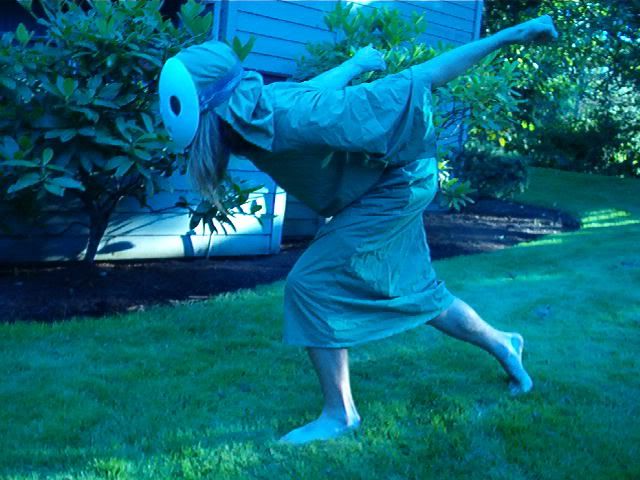 Tom the enormous shyguy in teeny robes, running like Nori for the picture. :D

I hope to add this to the "extras" section of Shy! For a bit over $100 he can make these, as he now has the mold.

AND HAY if anyone else got theirs, please post pics of you wearing it!! I want to see!! :D

Crossposted to
rapierice